One of the most asked questions I get while meeting with future couples is what I edit and how much I edit. This post will try to explain in a visual way the most frequent things I tweak! Not one photo leaves my hands without editing in some way, but I tend to do the same type of edits repeatedly for each shoot. The most common work I do to any given image is skin smoothing, but for our purposes here I'm not going to do before and afters of my client's skin (for obvious reasons). Good skin (to me) is the most important thing in any image, so I correct bruises, blemishes, rashes, etc… if you weren't born with it, it's probably going to be edited out!
The close seconds are cropping, color correcting, adjusting contrast and eliminating distractions (bugs, pollen, logos, light fragments, hairs out of place, etc…).
The photos on the left are straight out of camera with zero editing! The photos on the right are pictures actually delivered to the client.
This next image is what I would consider a wall portrait. That's just my term for very important pictures in any gallery. Below, you can see I cropped, straightened, eliminated the thermostat on the side of dad's arm and got rid of the person in the background.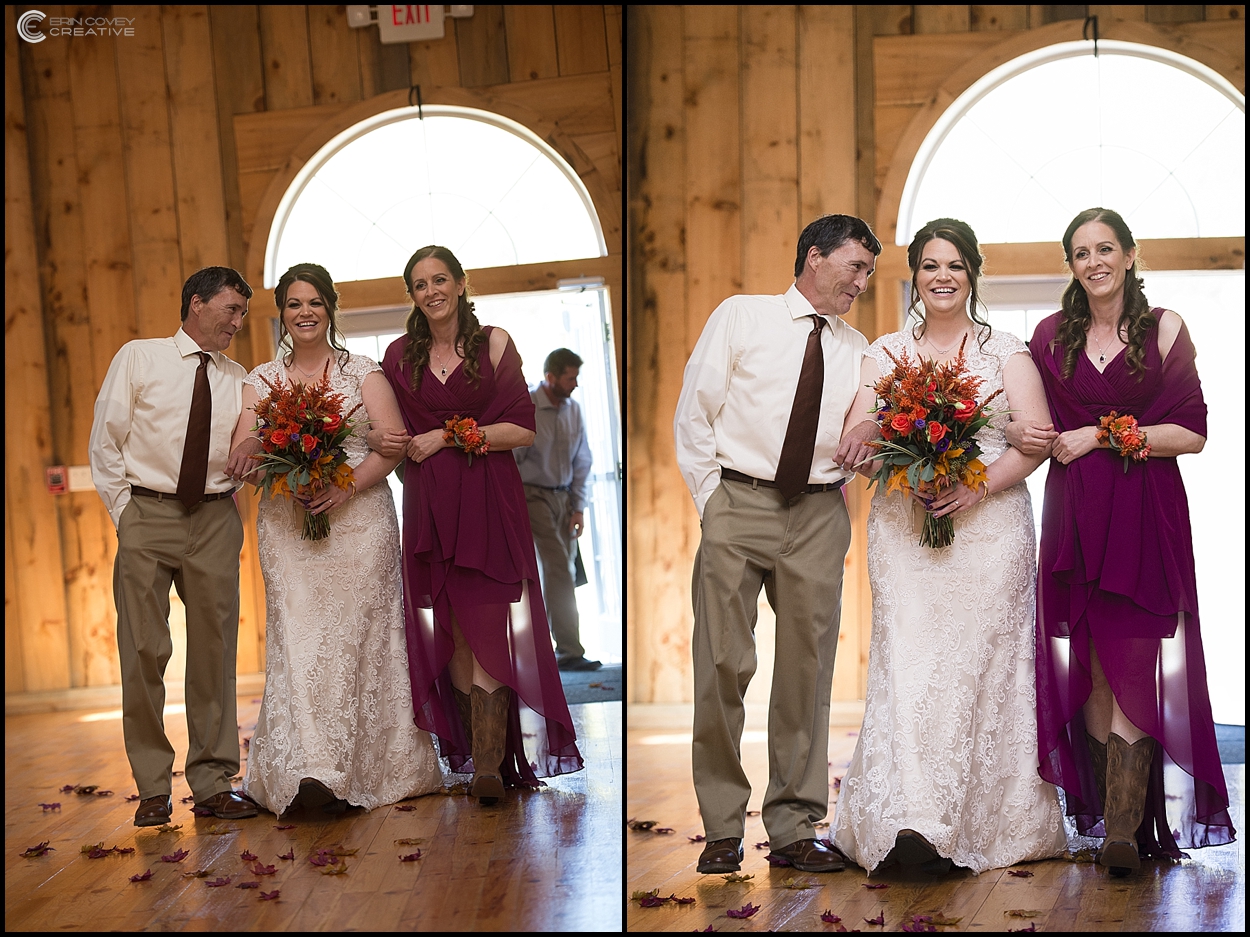 I get rid of people in the background all of the time, you can not imagine…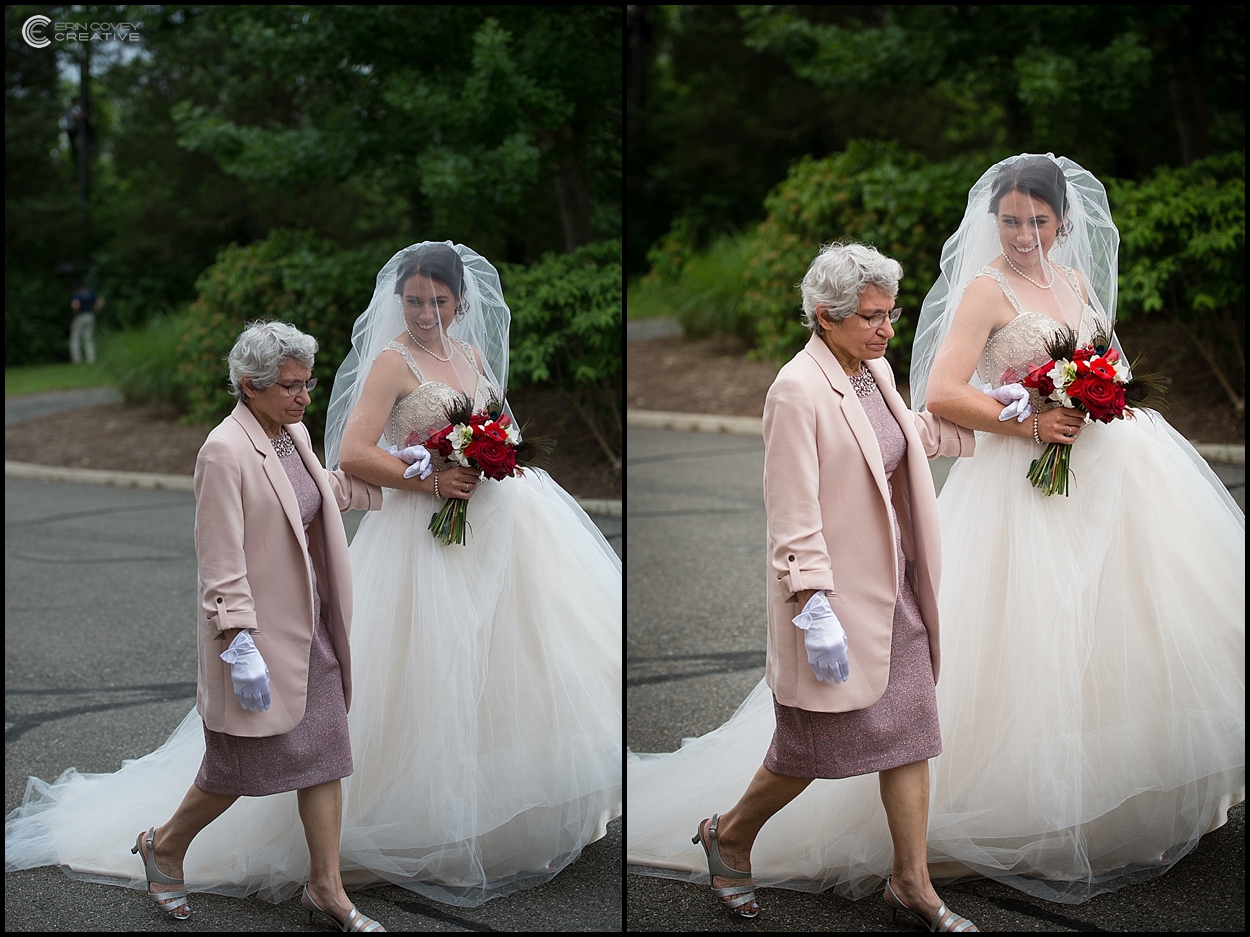 A few things about this next image: I don't love logos in close-up portraits, so the North Face logo had to go. I also cropped in to eliminate that distracting line on the ground in the upper left, plus there was something on the patch of grass in between their two foreheads! I also thought her hands at the bottom were distracting to the emotion of the image…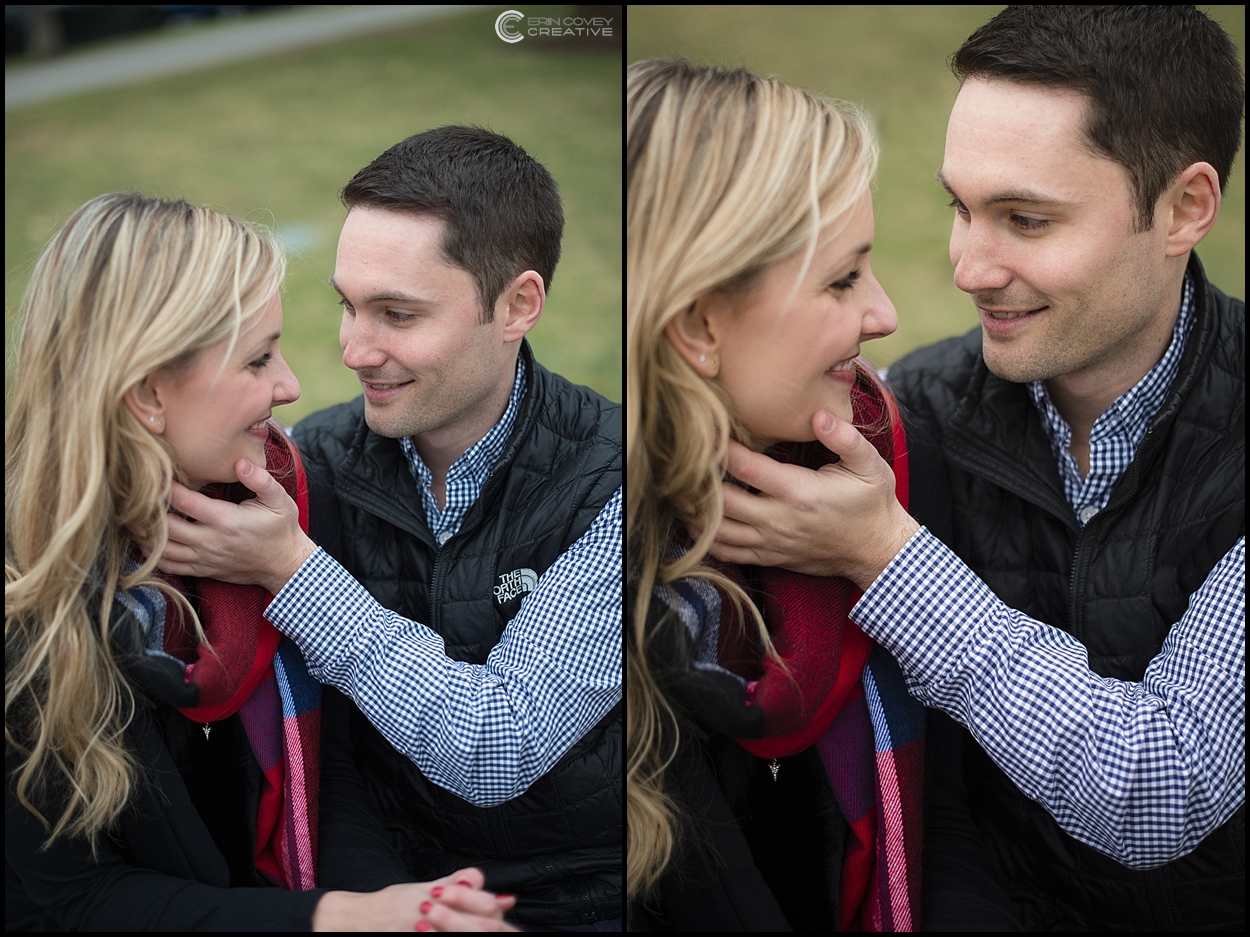 In most of my photos outside there are bits of dust, pollen, etc… that float around in the frame. On the left hand side of the photo there are some fragments in the air that (to me) totally ruined the picture!

When the light is perfect but the bugs are out of control…those are tiny no-see-ms backlighted from the sunset, which happens all of the time! (This can be eliminated by avoiding dark backgrounds and shooting subjects in front of the sky or lighter backgrounds, but my style is definitely shooting against something that makes the subjects pop!)
Sometimes there are elements on the veil that look like a mistake (but are supposed to be there), so I just use my best judgement. There were delicate gems scattered throughout the veil but in this case it took away from the photo…
Perfect light and awesome emotion, but you can see the distracting specks of pollen floating around. I also boosted up the sun's warmth in editing. I shoot in "RAW," or, a neutral format (instead of jpg format), which allows me more freedom in post production…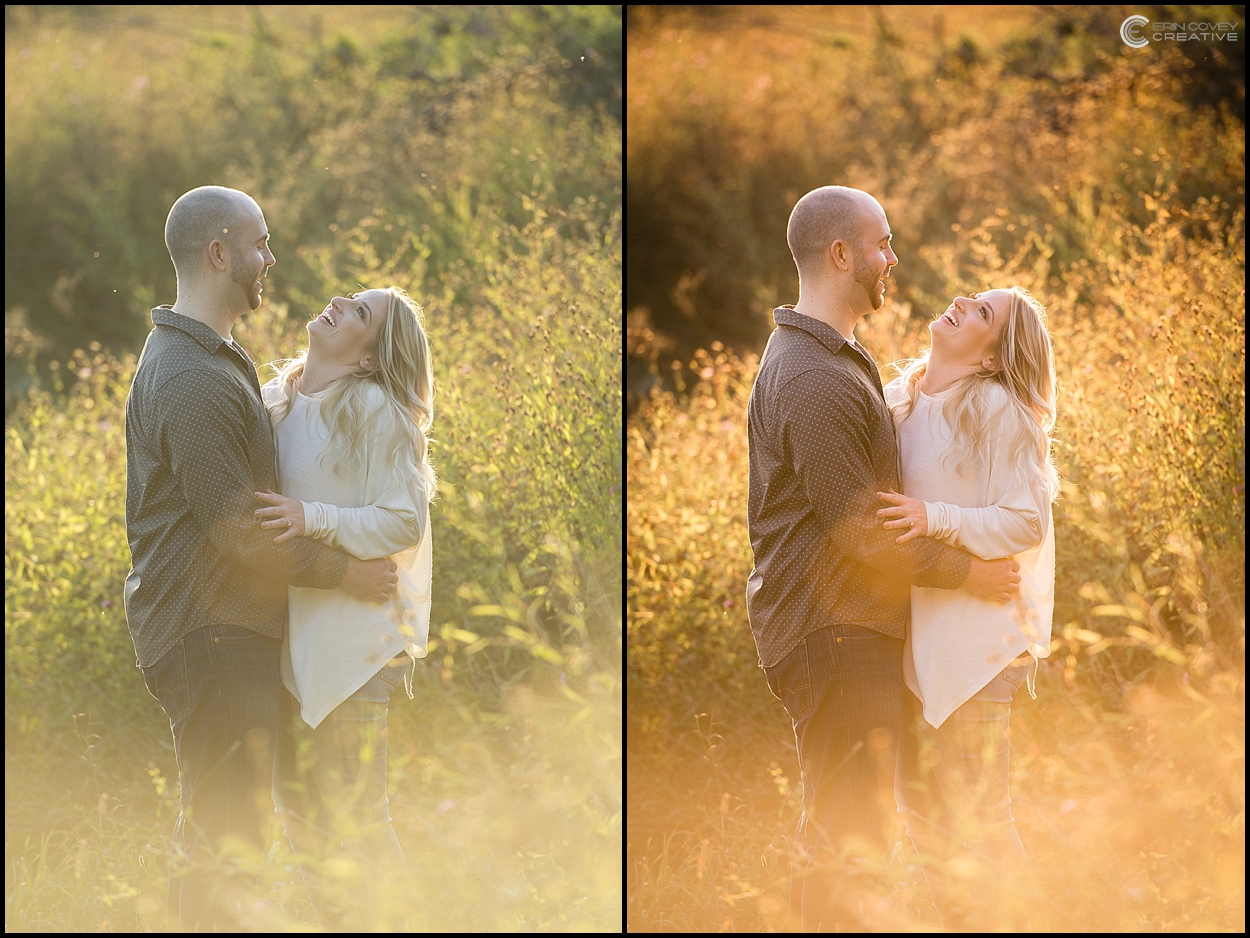 Look closely and you will see some little flyaway hairs on the top of her head, I remove those all of the time…
Another stray hair (coming out of the bride's mouth.) This was in a dozen photos but I didn't notice it while I was shooting (and even if I did, I don't like to interrupt natural laughter!)

The blue hue from the snow was way too much for me, plus there was a drop of water on her shoulder. When I shoot in snow I expose for the brightest part of the image so as not to lose detail in the highlights, then bring up the light in editing. Also, you can see her finger coming out of his collar in the back, so I zapped that!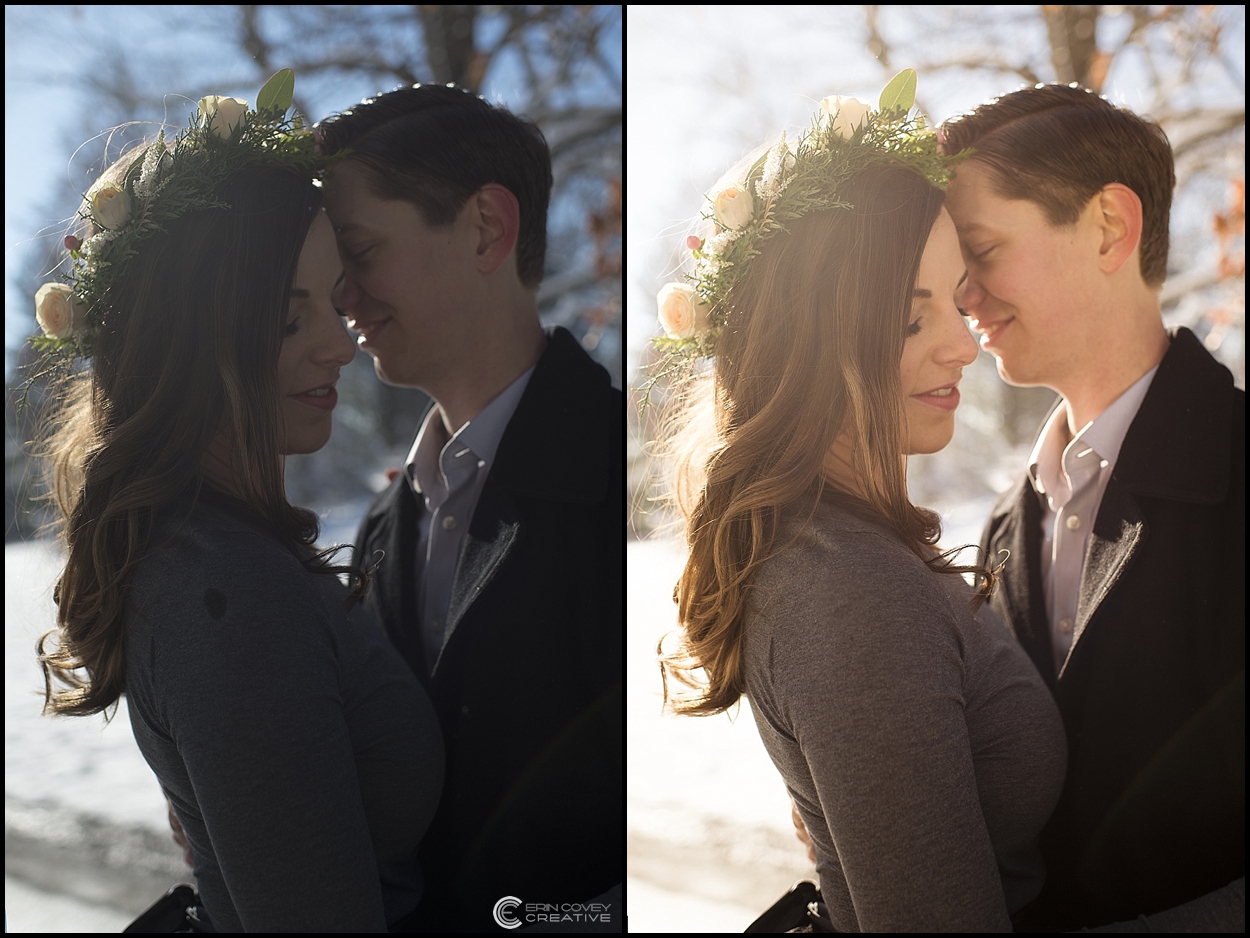 As much as we all love Peter, they might not want a shot of him in action! I love shots where the veil has some movement…

This isn't what I would consider wall portrait material but they were smiling after being finished with pictures and I liked the vibe. Had to delete random rogue guy in the background, though…

This bride had a silver clip on top of her hair but, to me, that's all I see in the image! It had to go…

I photobombed second shooter Peter's image (woman in black dress who appears to be moon walking, bottom right) and I try eliminate us out of any photos where it can be done!

That does it for my most common editing on any given photo shoot! Any questions, just ask!
(Another FAQ I did is about the lenses we use, so take a look at this post from last year.)
SaveSave
SaveSave
SaveSave
SaveSave